Linda Jones is an ordained minister, an expository Bible teacher, speaker, radio show host, and an author.
She pastored for over seven years but now is an itinerant minister. Linda is passionate about teaching and equipping individuals so that they are released to walk in freedom, healing and wholeness and empowered to fulfil the God-given call on their lives.
Women are very much a part of God's original intent in fulfilling His purpose on the earth. She is created by Yahweh's Divine Design. Calling All Deborahs is call to action to arise from limiting beliefs and wrong mindsets and to be equipped and empowered to live their lives to their full potential.
The ten-lesson companion workbook to the book Calling All Deborahs. Using the experiences of Deborah the judge, this workbook will challenge you with thought-provoking questions that motivate you to fearlessly rise from every limitation and wrong mindset, and with the Lord's heart of compassion, uphold God's righteous constitution for justice in the earth.
MINISTRIES
Linda P. Jones Ministries is established to teach the truth of the Word of God and share the radical love of God that can heal, set free and transform any individual.
Walking on Water
At WOWTEC, we equip you for life and ministry through revelatory teachings that are practical and consistent without compromising truths from God's Word.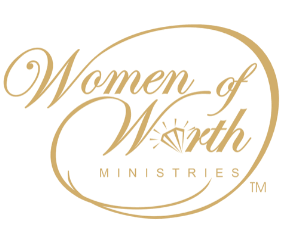 Women of Worth
Women of Worth Ministries was established on August 26th, 2005, to impact the lives of women and by extension the family and the nation.
Words of Wisdom
Words of Wisdom, presented by Pastor Linda P. Jones, can be heard on CITA RADIO 90.1 FM every second Thursday morning at 9:30 a.m. AST.
The Cross Repudiates Every Accusation Against Us The Cross of Jesus Christ repudiated every accusation against you. To 'repudiate' is to disclaim, renounce or reject. Colossians 2:14
Read More »
The Cross Ruptures the Relationship We Once Had With the World Apostle Paul was a brilliant man; in today's academic world he would have held several
Read More »
The Cross Brings Reconciliation Have you ever had an estranged relationship healed and reconciled? It is a wonderful thing and a wonderful feeling, isn't it?
Read More »
"This book opened up the pastor's life in a very meaningful way to me . So much I can identify with that it seemed that I wrote the book. I would recommend this book to anyone who is facing challenge after challenge and wondering if they in God's will. I will definitely read more of her books."
"This book was so "real" an amazing story of a woman of God. You have laughter, heartbreak, everything!! A total page-turner."
"The book Soul Survivor has given me a different perspective on life. While I still battle some depression and rejection by family. This book gives me hope. Thanks, Linda."